Regular price
Sale price
$25.00 USD
Unit price
per
Sale
Sold out
About Refills
My existence is to break the addiction to lip balms, to heal that never-ending thirst. A small piece of me to lull them into sleep, so they wake up to lips that whisper nothing but flowers.

I am Comfrey: my secret is hidden in my name, "comfrey", - derived from confervere "unite together". When the skin is broken and is having trouble regenerating on its own, I hug, I unite, and I firm.

I am Rosemary: i stand strong in harsh weather, in the cold, gracefully smelling beautiful. Because I know what cold is, my desire is to warm anybody and everybody who comes my way. When the divine body of the human lets me in, i warm them; i rush their blood to the surface. The life in their blood, white blood cells, oxygen, and other nutrients then soothe their wounds. I awaken the healer in them.

I am Plantain: I draw out infections, I relieve their pain and their inflammation. I leave their lip in a clean state.

I am Chickweed: I am a shade-loving little green plant. I am nutritive, i help the skin assimilate nutrients from every nourishing ingredient in the recipe.

I am calendula: I speak the language of the sun. I follow the sun, opening when it rises and closing as it sets. As I maintain my bright, beautiful orange colour under a beautiful sun, I maintain their skin's natural pigmentation, too. I heal cuts, wounds, and scars. I keep wounds from hardening and forming scar tissue.

I am here to break the addiction to lip balms that the divine body of the human is a slave to that never-ending thirst.

I am divine nature
Surrender.
Let me in.
So we become one.
View full details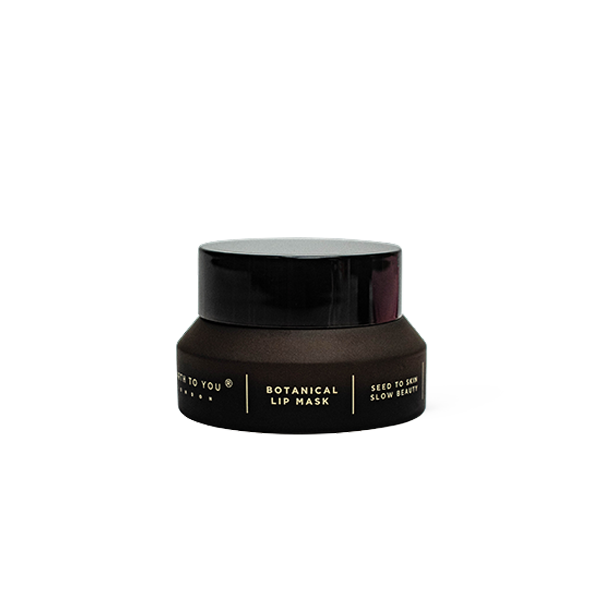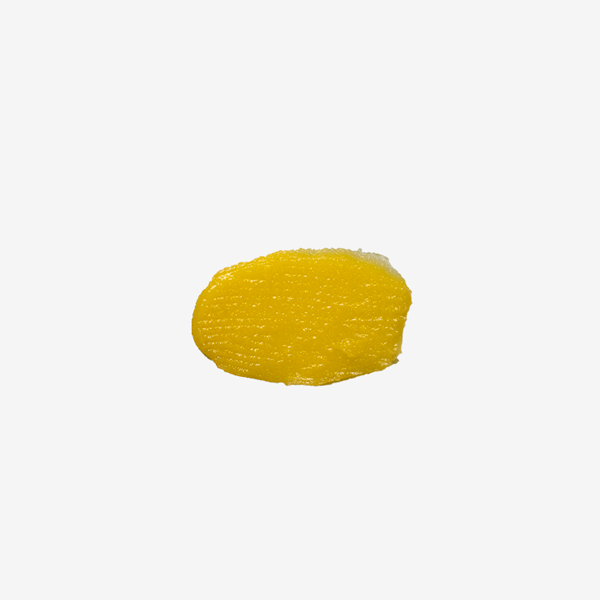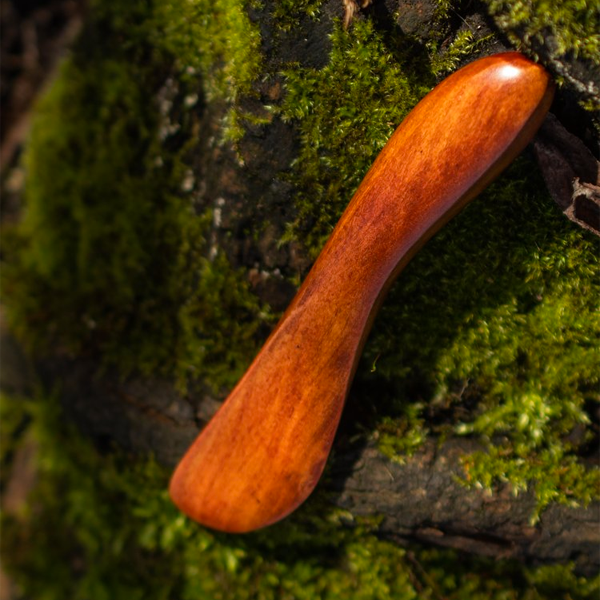 About Refills
Please note the refill service is only available once you return your empty bottle to us. First-time orders will need to purchase a bottle or jar. Refill service is currently only available within the United Kingdom.
Step 1. Send your empty bottles or jars to our address below. Please include your name and order number in the parcel, so it doesn't get lost. 
Earth To You Ltd. 17 Lyon Road, Mainyard Studios, Studio A2, SW19 2RL, London, United Kingdom
Step 2. We will then clean, sanitise and refill your bottle and send it back to you. Please note that we wont include product's outside paper packaging unless you send one in.
Processing Time: Refills are processed after a couple of days of receiving your empty containers. So if you are ordering other products at the same time, please note that your entire order will be shipped once we receive and process your refills.
Shipping Cost: We offer a discount on the refill which should cover the cost of sending it back to us, especially if you gather a few bottles, jars to send at a time.
Collapsible content
Full Ingredients List

*Shea Butter, *Castor Oil, *Jojoba Oil, *Avocado Oil, *Rosehip Seed Oil, Beeswax, Vitamin E, In-House Herbal Infusion of *Plantain Leaf, *Chickweed Leaf, *Rosemary Leaf, *Comfrey Leaf, *Calendula flowers; Essential oils of *Sweet Orange, *Peppermint Essential Oil, **Limonene, **Linalool, **Citral, and Love.

*Organic Ingredient, **Natural Constituents of Essential Oils.
Suited To

Suitable For: All skin types

Really Good For: Dry and chapped lips

Safe for use during pregnancy
Sustainable Packaging & Refills

We use a frosted brown glass jar to protect the potency of the plants and precious oils. The outer packaging is a bag made from unbleached cotton. Our labels are made from 100% recycled waste paper.

HOW TO RECYCLE
The product includes a glass jar, recyclable Polypropylene (PP) cap and stopper.

REFILLS:
Refills are available on this product, so once you purchase your first jar, you can send it back to us, and we will clean, sanitise and refill it for you again and again. Refills are currently only available within the UK.
Giving Back

We believe in a return to nature, centred around a sustainable cycle where we should only take what we can give back. That's why every Earth To You order starts and ends its journey as a seed in the soil.

With the intention of revitalising arid farmland, we donate a portion of each sale to a programme called the Forest Garden Approach. Run by a charity called Trees For The Future, the 4-year programme gives farmers the skills they need to sustainably support their communities and grow thousands of trees. Every seed planted helps to reverse environmental degradation, restore biodiversity, and remove megatons of greenhouse gases from the atmosphere. But more than that, Forest Garden Farmers gain access to income and food for themselves and their families, breaking the cycle of poverty and hunger. Just as the earth gifts us with healing and nourishing herbs and botanicals, we must give back and do what we can to protect the soils we come from. This sustainable approach to re-forestation brings valuable nutrients back to the soil, breathing new life and hope into over-farmed and arid lands.
Ingredients & Plant intelligence
Our lips are complex, thin & delicate – so they need some extra care. Where most of our skin has about 15 or 16 outer protective layers, the lips only have 3 to 4. This isn't helped by the fact that our lips have no oil glands and very little melanin leaving them a) unprotected from harsh environmental aggressors, and b) unable to moisturise themselves.

We've formulated this lip mask with a careful balance of occlusive and humectant ingredients to seal moisture in and keep irritants out.

ROSEMARY

Rosemary is what is known as a warm herb, meaning it stimulates, motivates and warms bodily systems. It boosts circulation, which not only helps the lips look plumper, but can speed the healing process as blood rushes to the area carrying white blood cells, oxygen and other nutrients needed to soothe wounds.

CALENDULA

Calendula has been used for centuries for all kinds of surface injuries, cuts, and wounds that are swollen, red, inflamed, and painful.

It prevents the appearance of inflammation, encouraging the body to heal the tissues at its own pace. If you are suffering from inflamed cystic acne, sunburn, uneven skin, Calendula keeps the inflammation from spreading, lessens the pain, slowly resolves the pus, and moves the debris away through the adjacent lymphatics. It keeps wounds from hardening and forming scar tissue.

COMFREY

"Comfrey" - derived from confervere "unite together".⁠

In all western European languages, Comfrey's different names focus on uniting and firming. This ancient plant possesses a substance called Allantoin, which encourages cell growth. ⁠When the skin is broken and is having trouble regenerating on its own, Comfrey unites and firms. That is why we use this ancient herb in our Lip masks. ⁠Allantoin also naturally occurs in the body and absorbs the spectrum of UV radiation.
⁠
PLANTAIN

Known as nature's drawing agent, Plantain leaf moistens, softens and most importantly, draws out the dirt and infection, leaving chapped lips in a clean state.

CHICKWEED

First and foremost, this moist, shade-loving little green plant is a nutritive herb that helps the skin assimilate nutrients from every nourishing ingredient in the recipe. It is also incredibly moisturising and soothing to the skin.
How To Use
Just before bed, take a small amount of Overnight Botanical Lip Mask from the pot. We recommend using the spatula to avoid introducing any bacteria into the jar.

Use clean fingers to apply the treatment mask directly onto your lips and gently massage into the skin.

Leave the oils to soak in overnight and wake up to soft, moisturised, and smoothed lips.

Repeat every evening for healthy, hydrated lips.