Regular price
Sale price
$49.00 USD
Unit price
per
Sale
Sold out
About Refills
100g
Soothe, hydrate, and moisturise dry, irritated skin with our silky body balm. Made with wild herbs traditionally foraged from the lush greens of the forest floor and enriched with organic vetiver, lavender, and rosemary essential oils to leave a subtle calming scent on the skin - this body balm is a multi-tasking wonder.
View full details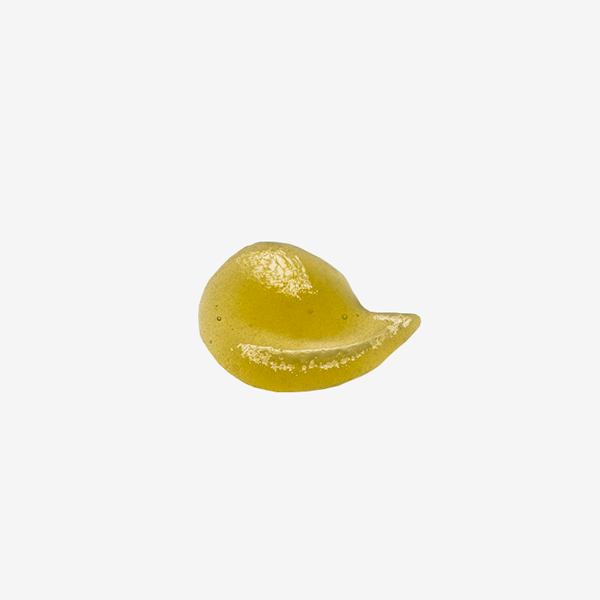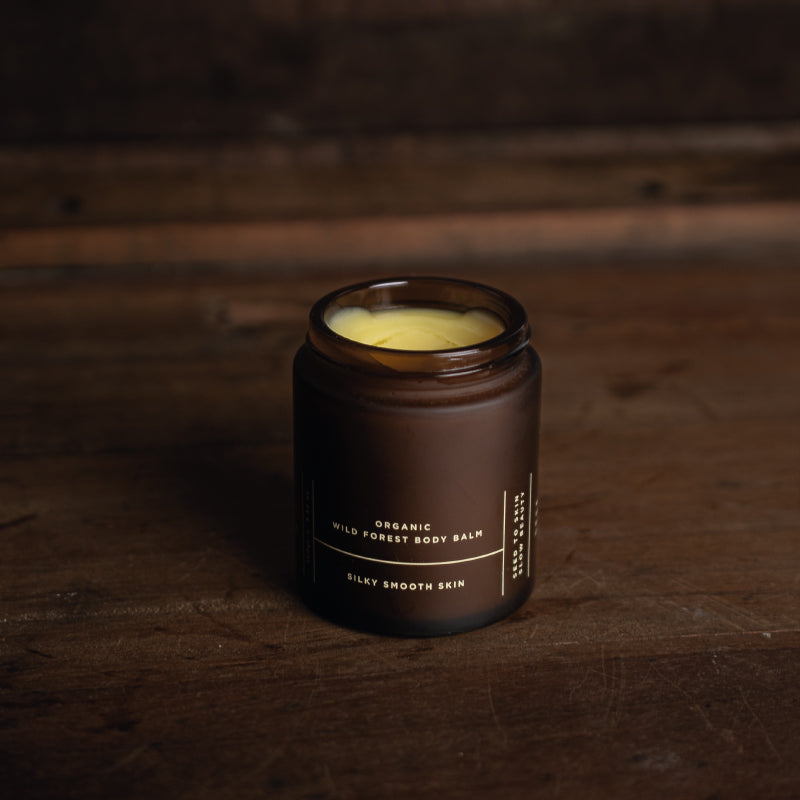 About Refills
Please note the refill service is only available once you return your empty bottle to us. First-time orders will need to purchase a bottle or jar. Refill service is currently only available within the United Kingdom.
Step 1. Send your empty bottles or jars to our address below. Please include your name and order number in the parcel, so it doesn't get lost. 
Earth To You Ltd. 17 Lyon Road, Mainyard Studios, Studio A2, SW19 2RL, London, United Kingdom
Step 2. We will then clean, sanitise and refill your bottle and send it back to you. Please note that we wont include product's outside paper packaging unless you send one in.
Processing Time: Refills are processed after a couple of days of receiving your empty containers. So if you are ordering other products at the same time, please note that your entire order will be shipped once we receive and process your refills.
Shipping Cost: We offer a discount on the refill which should cover the cost of sending it back to us, especially if you gather a few bottles, jars to send at a time.
Collapsible content
Full Ingredients List

with Plant wax

*Coconut Oil, *Jojoba Oil, *Olive Fruit Oil, Euphorbia Cerifera Cera (Candelilla Wax) ; Plant Extracts Made in-House *Chickweed, *Plantain, *Lemon Balm, *Rose, *Valerian Root ; Essential Oils of *Lavender, *Rosemary, *Vetiver, Vitamin E, **Limonene, **Linalool, **Citral

*Organic Ingredient, **Natural Constituents of Essential Oils.

.

.

with Beeswax

*Coconut Oil, *Jojoba Oil, *Olive Fruit Oil, *Ethically Sourced Beeswax ; Plant Extracts Made in-House *Chickweed, *Plantain, *Lemon Balm, *Rose, *Valerian Root ; Essential Oils of *Lavender, *Rosemary, *Vetiver, Vitamin E, **Limonene, **Linalool, **Citral

*Organic Ingredient, **Natural Constituents of Essential Oils.
Suited To

Suitable For: All skin types

Really Good For: Dry skin.

Safe for use during pregnancy
Sustainable Packaging & Refills

We use a frosted brown glass jar to protect the potency of the plants and precious oils. The outer packaging is a bag made from unbleached cotton. Our labels are made from 100% recycled waste paper.

HOW TO RECYCLE
The product includes a glass jar, recyclable Polypropylene (PP) cap and stopper.

REFILLS:
Refills are available on this product, so once you purchase your first jar, you can send it back to us, and we will clean, sanitise and refill it for you again and again. Refills are currently only available within the UK.
Giving Back

We believe in a return to nature, centred around a sustainable cycle where we should only take what we can give back. That's why every Earth To You order starts and ends its journey as a seed in the soil.

With the intention of revitalising arid farmland, we donate a portion of each sale to a programme called the Forest Garden Approach. Run by a charity called Trees For The Future, the 4-year programme gives farmers the skills they need to sustainably support their communities and grow thousands of trees. Every seed planted helps to reverse environmental degradation, restore biodiversity, and remove megatons of greenhouse gases from the atmosphere. But more than that, Forest Garden Farmers gain access to income and food for themselves and their families, breaking the cycle of poverty and hunger. Just as the earth gifts us with healing and nourishing herbs and botanicals, we must give back and do what we can to protect the soils we come from. This sustainable approach to re-forestation brings valuable nutrients back to the soil, breathing new life and hope into over-farmed and arid lands.
Ingredients & Plant intelligence
PLANTAIN

Known as nature's drawing agent, Plantain leaf moistens, softens and most importantly, draws out imperfections, leaving dry, broken skin in a clean state.

CHICKWEED

First and foremost, this moist, shade-loving little green plant is a nutritive herb that helps the skin assimilate nutrients from every nourishing ingredient in the recipe. It is also incredibly moisturising and soothing to the skin.

ROSE

Rose is the personification of passion, but in the body, it reduces heat. It turns down the excitement in the limbic centre of the brain, which regulates passion. Therefore it is used for a cooling, calming effect on the skin and is beneficial to use for rosacea and similar skin conditions caused by autoimmune heat and excitation. Rose is also rich with antioxidants and has mildly astringent properties. It tightens the pores and gently tones the skin as well as strengthens skin cells, and regenerates skin tissue.

LEMON BALM

Lemon balm (Melissa) is a member of the mint family that contains flavonoids - compounds high in antioxidants that reduce environmental damage. In addition, it has a cooling, calming effect on inflamed problematic skin. It was a common herb in the eighteenth century; every household had a bottle of "spirit of melissa" on hand as an essential nerve sedative.
VALERIAN ROOT

Valerian root is a powerful sedative. It is calming both for the mind and the body.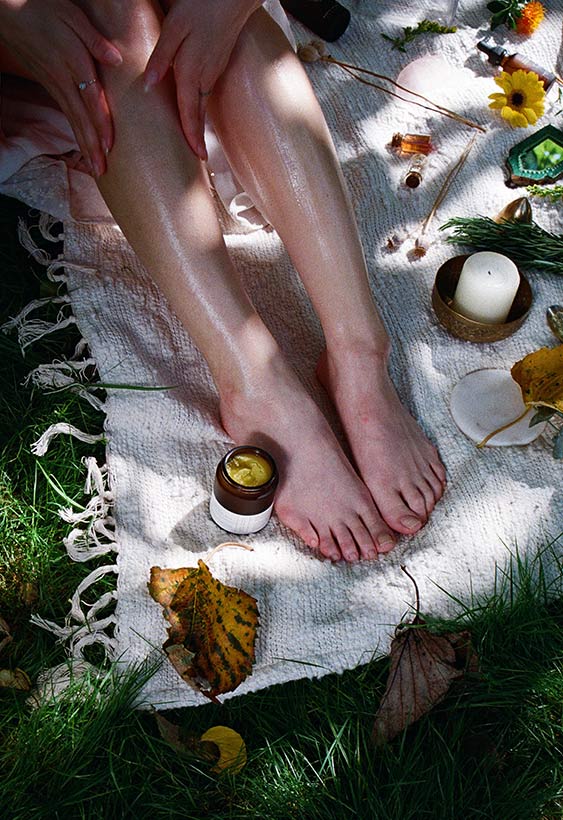 How To Use
After your bath, skip the towel and apply the balm directly onto the wet skin. You will not need to dry yourself. Let the balm sink into your skin.