Regular price
Sale price
$49.00 USD
Unit price
per
Sale
Sold out
About Refills
100ml
Made with our in-house slow infusion of 11 Ayurvedic herbs, Intense Hair Repair Elixir is a truly raw, organic food for your hair.
Tulsi, He Shou Wu, Saw Palmetto Berry rejuvenates hair follicles and strengthens the roots. Horsetail promotes healthy hair based on its high silica content. Burdock root stimulates hair growth and has an anti-inflammatory effect and fights dandruff. Amla reduces premature pigment loss from hair. Neem conditions hair, soothes frizz and minimizes grey hair. Nettle makes hair shinier and restores original hair colour based on its rich silica and sulphur content.
View full details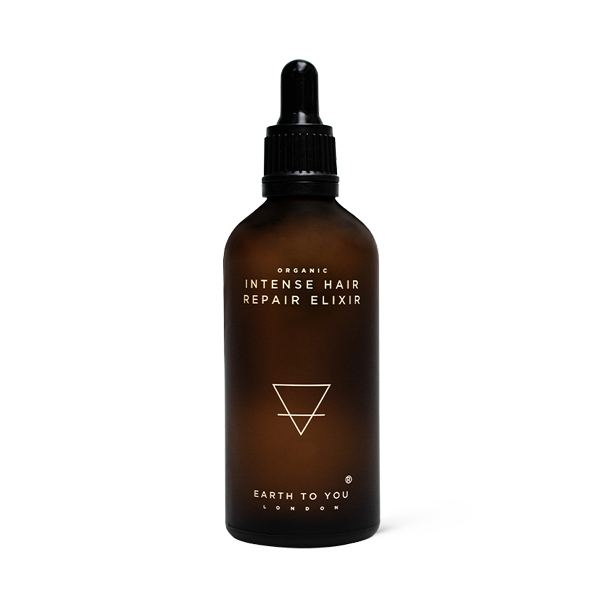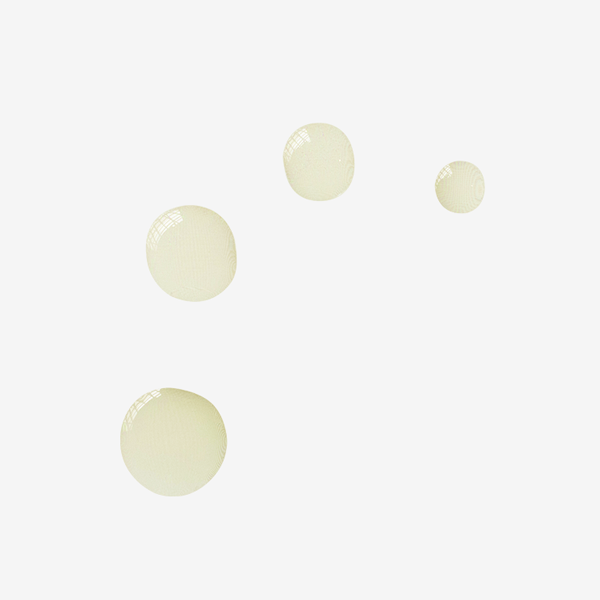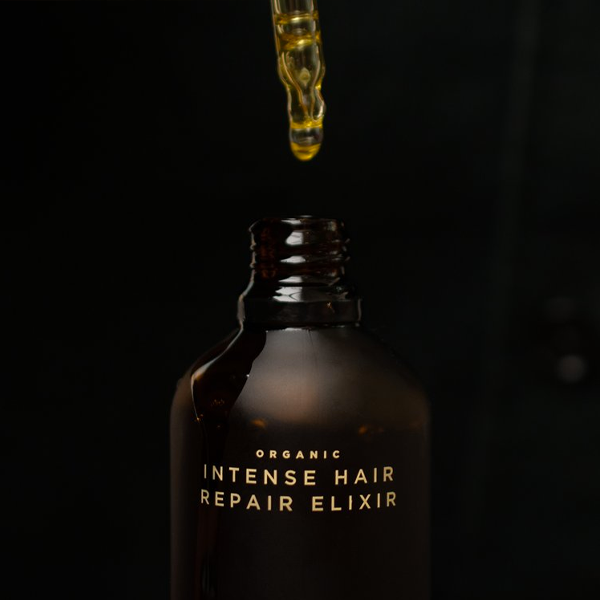 About Refills
Please note the refill service is only available once you return your empty bottle to us. First-time orders will need to purchase a bottle or jar. Refill service is currently only available within the United Kingdom.
Step 1. Send your empty bottles or jars to our address below. Please include your name and order number in the parcel, so it doesn't get lost. 
Earth To You Ltd. 17 Lyon Road, Mainyard Studios, Studio A2, SW19 2RL, London, United Kingdom
Step 2. We will then clean, sanitise and refill your bottle and send it back to you. Please note that we wont include product's outside paper packaging unless you send one in.
Processing Time: Refills are processed after a couple of days of receiving your empty containers. So if you are ordering other products at the same time, please note that your entire order will be shipped once we receive and process your refills.
Shipping Cost: We offer a discount on the refill which should cover the cost of sending it back to us, especially if you gather a few bottles, jars to send at a time.
Collapsible content
Full Ingredients List

*Castor Oil, *Argan Oil, *Avocado Oil,*Sesame Seed Oil, *Tamanu Seed Oil, *Broccoli Seed Oil, *Rosemary Essential Oil, ; Plant Extracts Made in-House *Amla Fruit,*Tulsi Leaf, *Brahmi, *Bhringaraj, *Neem Leaf,*Shikakai Leaf, *Horsetail Leaves, *Burdock Root, *Fo-ti/He Shou Wu Root, Saw Palmetto Berry, *Nettle, Vitamin E, **Linalool, **Limonene, and Love.

*Organic Ingredient. ** Naturally occurring in essential oils.
Suited To

Suitable For: All hair types

Really Good For: Dry or damaged hair

Safe for use during pregnancy
Sustainable Packaging & Refills

We use a frosted brown glass bottle to protect the potency of the plants and precious oils. The outer packaging is made from recyclable/biodegradable unbleached kraft paper. Our labels are made from 100% recycled waste paper.

HOW TO RECYCLE
The product includes a glass bottle, glass pipette and recyclable Polypropylene (PP) ring. The nitrile teat must be disposed of in your household waste bin.

REFILLS:
Refills are available on this product, so once you purchase your first bottle, you can send it back to us, and we will clean, sanitise and refill it for you again and again. Refills are currently only available within the UK.
Giving Back

We believe in a return to nature, centred around a sustainable cycle where we should only take what we can give back. That's why every Earth To You order starts and ends its journey as a seed in the soil.

With the intention of revitalising arid farmland, we donate a portion of each sale to a programme called the Forest Garden Approach. Run by a charity called Trees For The Future, the 4-year programme gives farmers the skills they need to sustainably support their communities and grow thousands of trees. Every seed planted helps to reverse environmental degradation, restore biodiversity, and remove megatons of greenhouse gases from the atmosphere. But more than that, Forest Garden Farmers gain access to income and food for themselves and their families, breaking the cycle of poverty and hunger. Just as the earth gifts us with healing and nourishing herbs and botanicals, we must give back and do what we can to protect the soils we come from. This sustainable approach to re-forestation brings valuable nutrients back to the soil, breathing new life and hope into over-farmed and arid lands.
How To Use
Using the glass pipette, apply a few drops of treatment oil to the scalp. Massage using gentle, circular motions to stimulate the scalp and help the oils penetrate the skin. For some extra care, use our Gua Sha Comb for a deeper and more thorough massage.

Warm a few more drops of the oil in your palm and run through the lengths of your hair, paying close attention to the ends. Use a brush to gently distribute the oils.

Twist hair into a bun and leave the treatment on for at least 3-4 hours (for best results, leave overnight.)

When ready to rinse, wash hair with a sulphate-free shampoo and condition as normal to get any excess oils out. (You may need to shampoo twice to make sure all of the oil-based treatment is removed.)

Enjoy results after just 1 application - hair will be soft, shiny, and easy to brush. Repeat treatment weekly or as often as needed.
WATCH THE FULL RITUAL
Ingredients & Plant intelligence
HORSETAIL

Horsetail is exceedingly high in silica and has the "intelligence" to deal with silica and share this "knowledge" with the organism in need of the substance. A deficiency in silica is indicated by weak hair, loss of hair, split ends, weak nails and nervousness in the body.

BURDOCK

Sometimes hair follicles get blocked due to a lack of oil moving through them, resulting in inflammation. Burdock helps hair follicles move oil through them, lessening inflammation and preventing hair loss.

NETTLE

Nettle is one of the plants highest in protein and helps all protein pathways in the body. Most of the hair is made up of a protein called Keratin. Nettle helps the body absorb and process protein. As a result, hair grows strong, thinker and shiner.

ROSEMARY

In traditional herbalism, Rosemary is used for conditions caused by circulatory weakness. Rosemary stimulates and warms. Good blood circulation in the scalp helps the body move more nutrients and oxygen to the hair strands. Rudolf Steiner taught that Rosemary increases the sense of selfhood, which he related to the fire element or warmth of the body. He suggested that Rosemary be used to gently warm the body and support self-consciousness.

SHIKAKAI

Shikakai, which means "fruit for hair", is a part of the traditional Ayurvedic medicine. It is a herb especially used for controlling hair and scalp-related problems. Ayurveda says that itchy scalp, hair fall, and scalp dryness occur due to Vata and Kapha Dosha vitiation. Shikakai is used to pacify vitiated Vata and Kapha Dosha in the body. As a result, Shikakai offers significant symptomatic relief in scaling, itching, dryness and greasiness of the scalp.

TULSI

In Sanskrit, Tulsi means the incomparable one. It is an adaptogen, meaning it adapts to physical stressors to balance the body. Rich in vitamin K and antioxidants, Tulsi benefits the hair by stimulating blood circulation to promote hair growth.

BHRINGARAJ

Also called Eclipta, and known in Ayurveda as the king of the hair. Bhringaraj is believed to extend the length of the anagen phase - giving hair the chance to grow longer, stronger and prevent hair loss.

AMLA

Amla has a high concentration of vitamin E, known to support healthy circulation and improve cell regeneration to support scalp health. Studies have shown that topical application of Amla oil increases hair growth.

NEEM

Full of antioxidants and vitamins, research has suggested that anti-inflammatory Neem conditions the scalp to reduce dandruff. When massaged into the scalp, Neem nurtures the follicle at the root for healthy & happy hair.

HE SHOU WU / FO-TI

Otherwise known as he shou wu, fo-ti is an adaptogen that has been a staple of Chinese medicine for centuries. Studies show that fo-ti rejuvenates damaged & dormant hair follicles to rewind the signs of ageing. The result is healthy, soft, and supported hair that gets its life and soul back.