Regular price
Sale price
$47.00 USD
Unit price
per
Sale
Sold out
About Refills
30ml
Made with nature's edible botanicals with zero synthetics (as always) to restore radiance for healthy glowing skin, we are meant to have at any age. Ongoing use of our vitamin C-rich, nutrient-dense, 100% organic, vegan Elixir designed to rebuild skin architecture.
Balances sebum production on oily skin

Moisturises and relieves feelings of tightness on dry skin

Soothes redness on sensitive skin

Reduces sights of scarring, fine lines and wrinkles

Prevents cystic acne, breakouts, blemishes

Brightens sun spots and evens out skin tone

Smoothes skin texture

Empowers skin health
Botanical Face Elixir is a truly raw, organic food for your skin. 
View full details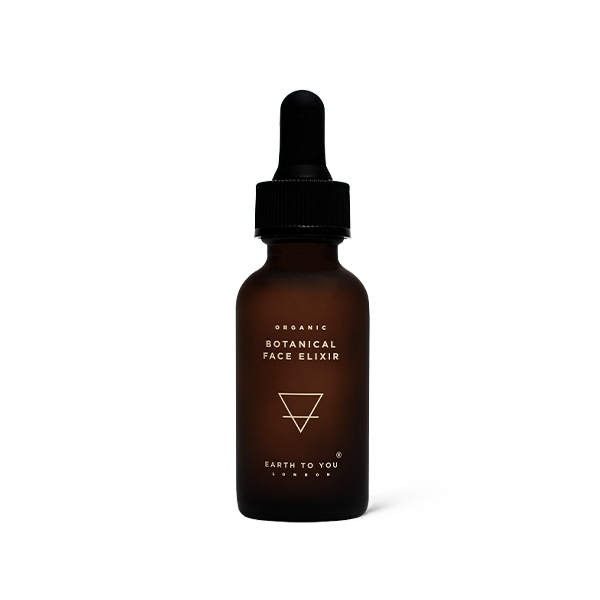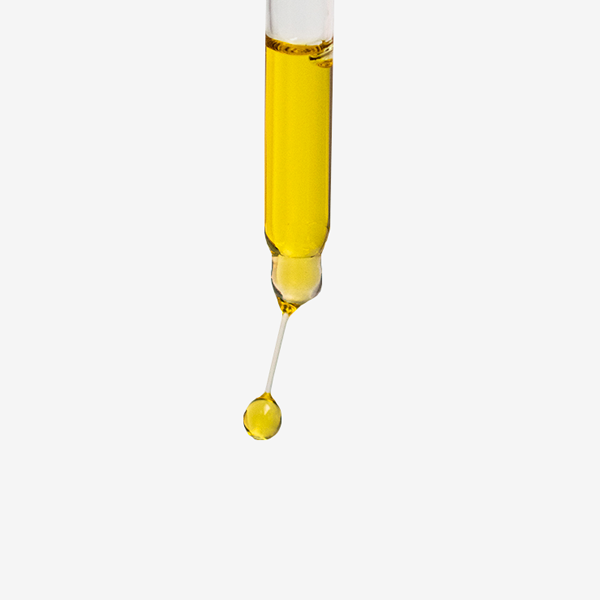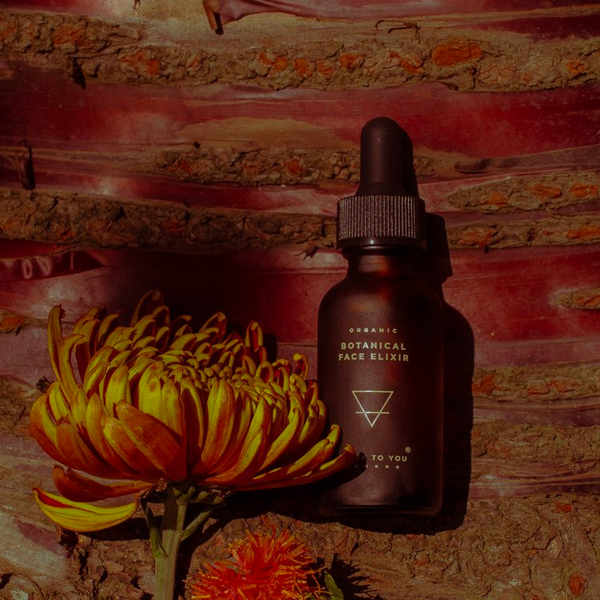 About Refills
Please note the refill service is only available once you return your empty bottle to us. First-time orders will need to purchase a bottle or jar. Refill service is currently only available within the United Kingdom.
Step 1. Send your empty bottles or jars to our address below. Please include your name and order number in the parcel, so it doesn't get lost. 
Earth To You Ltd. 17 Lyon Road, Mainyard Studios, Studio A2, SW19 2RL, London, United Kingdom
Step 2. We will then clean, sanitise and refill your bottle and send it back to you. Please note that we wont include product's outside paper packaging unless you send one in.
Processing Time: Refills are processed after a couple of days of receiving your empty containers. So if you are ordering other products at the same time, please note that your entire order will be shipped once we receive and process your refills.
Shipping Cost: We offer a discount on the refill which should cover the cost of sending it back to us, especially if you gather a few bottles, jars to send at a time.
Collapsible content
Full Ingredients List

*Jojoba Seed Oil, *Rosehip Seed Oil, *Tamanu Seed Oil, *Frankincense Oil, *Lavender Flower Oil, *Orange Peel Oil, Vitamin E ; Plant Extracts Made In House *Calendula Flower, *Lavender Flower, *Chamomile Flower, *Rosemary Leaf, *Nettle Leaf, *Rose Petals, **Geraniol, **Linalool, and Love.

*Organic Ingredient, **Natural Constituents of Essential Oils.
Suited To

Suitable For: Oily / Dry / Sensitive & Reactive Skin / Breakout Prone / Cystic Acne / Redness

Safe for use during pregnancy
Sustainable Packaging & Refills

We use a frosted brown glass bottle to protect the potency of the plants and precious oils. The outer packaging is made from recyclable/biodegradable unbleached kraft paper. Our labels are made from 100% recycled waste paper.

HOW TO RECYCLE
The product includes a glass bottle, glass pipette and recyclable Polypropylene (PP) ring. The nitrile teat must be disposed of in your household waste bin.

REFILLS:
Refills are available on this product, so once you purchase your first bottle, you can send it back to us, and we will clean, sanitise and refill it for you again and again. Refills are currently only available within the UK.
Giving Back

We believe in a return to nature, centred around a sustainable cycle where we should only take what we can give back. That's why every Earth To You order starts and ends its journey as a seed in the soil.

With the intention of revitalising arid farmland, we donate a portion of each sale to a programme called the Forest Garden Approach. Run by a charity called Trees For The Future, the 4-year programme gives farmers the skills they need to sustainably support their communities and grow thousands of trees. Every seed planted helps to reverse environmental degradation, restore biodiversity, and remove megatons of greenhouse gases from the atmosphere. But more than that, Forest Garden Farmers gain access to income and food for themselves and their families, breaking the cycle of poverty and hunger. Just as the earth gifts us with healing and nourishing herbs and botanicals, we must give back and do what we can to protect the soils we come from. This sustainable approach to re-forestation brings valuable nutrients back to the soil, breathing new life and hope into over-farmed and arid lands.
Ingredients & Plant intelligence
CALENDULA

Calendula flowers follow the sun, opening when it rises and closing as it sets. It gathers the sun's warming, fiery, nourishing energies. Calendula flowers are high in Apigenin and Flavonoids (antioxidants), which is why it protects the skin from UV radiation and maintains the skin's natural pigmentation. Calendula moves stagnant lymph and blood by warming and urging the skin toward healthy circulation. Calendula has been used for centuries for all kinds of surface injuries, cuts, and wounds that are swollen, red, inflamed, and painful. It prevents the appearance of inflammation, encouraging the body to heal the tissues at its own pace. If you are suffering from inflamed cystic acne, sunburn, uneven skin, Calendula keeps the inflammation from spreading, lessens the pain, slowly resolves the pus, and moves the debris away through the adjacent lymphatics. It keeps wounds from hardening and forming scar tissue.

ROSEHIP

Vitamin C is found in active form and in substantial quantities in Rosehips. Vitamin C is the body's most important antioxidant. It increases the synthesis of collagen and photoprotection. Photoprotection allows the skin to correct the previous photodamage (solar damage), resulting in depigmenting solar lentigines. Solar lentigines are flat spots of increased pigmentation on the face.

CHAMOMILE

Chamomile is a member of the Rose family. It is a relaxant and antiallergenic. In herbalism, it is used in conditions where tension combines with heat - overstimulation, excitation and irritation, such as irregular redness on the cheeks or other areas of the skin. The polyphenols and phytochemicals in Chamomile are known to speed up cell regeneration and protect against harmful free radicals found in pollution. Chamomile also contains an antioxidant called apigenin which binds to specific receptors in the brain to decrease anxiety and initiate sleep.

LAVENDER

Lavender is a cooling relaxant, and it's very stimulating to the skin as well as antiseptic and helps clear away infections on the skin. In spiritual herbalism, Lavender is for "negative states of the soul" when the astral body grasps the physical body too tightly. The astral body is essentially identical to the autonomic nervous system, which relays impressions felt by the unconscious mind. So it is used when unconscious experiences cause the autonomic nervous system to clamp down too intensely.

ROSE

Rose is the personification of passion, but in the body, it reduces heat. It turns down the excitement in the limbic centre of the brain, which regulates passion. Therefore it is used for a cooling, calming effect on the skin and is beneficial to use for rosacea and similar skin conditions caused by autoimmune heat and excitation. Rose is also rich with antioxidants and has mildly astringent properties. It tightens the pores and gently tones the skin as well as strengthens skin cells, and regenerates skin tissue.

NETTLE

Nettle is an all-around nutritive herb. It is high in protein, vitamins, and minerals. It is said that Nettle cures through nourishment. Leaves are natural astringent, tighten and firm the skin, regulate natural sebum production, treat acne, and promote flawless skin.

In some lore, it is said that nettles bridge the gap between this life and the next and that nettles grow out of death to heal old wounds and restore ancient lineage. In a way, nettles connect us to the past while protecting us from the present.

As the saying goes; When in doubt, use Nettles...

ROSEMARY

In traditional herbalism, Rosemary is used for conditions caused by circulatory weakness. Rosemary stimulates and warms. Good blood circulation in the skin helps the body move more nutrients and oxygen to the epidermis. Rudolf Steiner taught that Rosemary increases the sense of selfhood, which he related to the fire element or warmth of the body. He suggested that Rosemary be used to gently warm the body and support self-consciousness.
Made with our in-house slow infusion of edible plants and fruits with zero synthetics, Botanical Face Elixir is a truly raw, organic food for your skin.
Calendula flowers brighten sun-induced pigmentation spots and reduce photo-ageing, sights of scarring, fine lines and wrinkles. Vitamin C-rich Rosehip fruit restores vitality and slows down oxidative stress caused by lack of sleep, stress and smoking. Nourishing Nettle leaves boots skin immunity for more resilient skin. Rose petals and Chamomile flowers calm reactive, sensitive skin. Lavender flowers regulate oil production and prevent cystic acne, breakouts, and blemishes. Tamanu works to smooth skin texture.
The Light and non-greasy texture of Botanical Face Elixir empowers the skin with ingredients that your body understands. Scented with ancient Frankincense that activates the brain's pineal and pituitary glands helping you get closer to a state of wholeness.
HOW TO USE
1. For best results, start by spritzing skin with our Organic Rose Water Facial Mist to help the oil absorb faster into the skin.

2. Apply a few small drops of the elixir to the face, and massage into the skin.

3. Enrich your skincare routine with some Gua Sha massage to increase oxygenation, sculpt the face, and massage the oils deep within the skin.