Regular price
Sale price
$43.00 USD
Unit price
per
Sale
Sold out
About Refills
The Likya Mushroom is heated in hot water and then used during a hot stone massage around the whole body. Heated stone is designed to relieve and relax facia, muscle tension in seconds to help re-educate the muscles from constantly tightening/constricting and settling into a pattern that creates discomfort, soreness, fine lines, and wrinkles around the whole body.
Heated stone opens pores, allowing our elixirs' powerful ingredients to penetrate into the deepest layers of the skin.
Grounding, balancing and emotionally calming

Helps therapeutically massage key acupressure points of the body

Re-educates overactive muscles to restore normal body movement

Softens wrinkles, fine lines

Relieves discomfort from tense muscles giving you a better night's sleep
View full details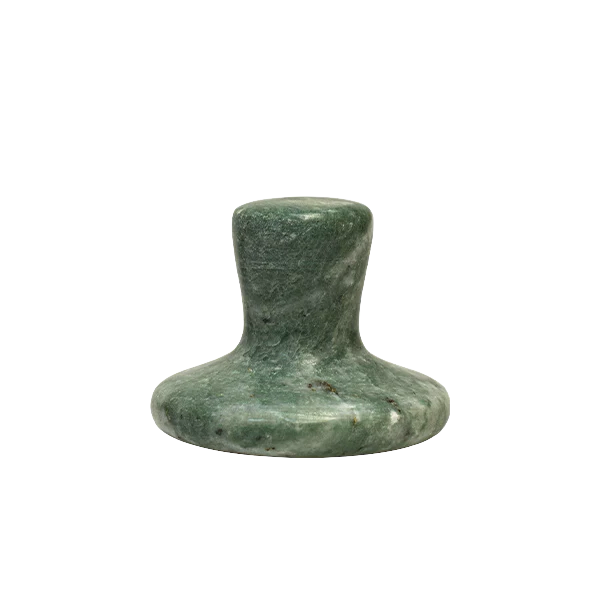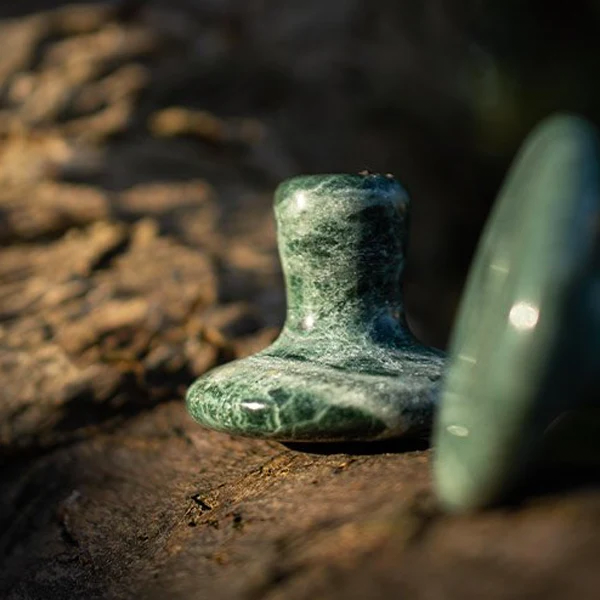 About Refills
Please note the refill service is only available once you return your empty bottle to us. First-time orders will need to purchase a bottle or jar. Refill service is currently only available within the United Kingdom.
Step 1. Send your empty bottles or jars to our address below. Please include your name and order number in the parcel, so it doesn't get lost. 
Earth To You Ltd. 17 Lyon Road, Mainyard Studios, Studio A2, SW19 2RL, London, United Kingdom
Step 2. We will then clean, sanitise and refill your bottle and send it back to you. Please note that we wont include product's outside paper packaging unless you send one in.
Processing Time: Refills are processed after a couple of days of receiving your empty containers. So if you are ordering other products at the same time, please note that your entire order will be shipped once we receive and process your refills.
Shipping Cost: We offer a discount on the refill which should cover the cost of sending it back to us, especially if you gather a few bottles, jars to send at a time.
Collapsible content
Made From

Responsibly sourced, Nephrite jade. Wash with warm soapy water after each use and store in the protective bag.
Sustainable Packaging & Refills

This product comes in a recyclable kraft paper box and a reusable cotton bag for storage.
Giving Back

We believe in a return to nature, centred around a sustainable cycle where we should only take what we can give back. That's why every Earth To You order starts and ends its journey as a seed in the soil.

With the intention of revitalising arid farmland, we donate a portion of each sale to a programme called the Forest Garden Approach. Run by a charity called Trees For The Future, the 4-year programme gives farmers the skills they need to sustainably support their communities and grow thousands of trees. Every seed planted helps to reverse environmental degradation, restore biodiversity, and remove megatons of greenhouse gases from the atmosphere. But more than that, Forest Garden Farmers gain access to income and food for themselves and their families, breaking the cycle of poverty and hunger. Just as the earth gifts us with healing and nourishing herbs and botanicals, we must give back and do what we can to protect the soils we come from. This sustainable approach to re-forestation brings valuable nutrients back to the soil, breathing new life and hope into over-farmed and arid lands.
Relax facia and muscle tension in seconds to help re-educate the muscles from constantly tightening/constricting and settling into a pattern
Tension on your face or body is a natural occurrence in response to emotional or physical stress.

As humans, we're equipped with a "fight or flight system", meaning your body responds to severe stress by releasing hormones that activate your sympathetic nervous system. This causes your muscles to contract and prepare to fight or run away.

If you're stressed for an extended period, your muscles can remain contracted or partially contracted. Eventually, this tension may lead to discomfort, soreness and even wrinkles on our faces.

The heat from the stone penetrates deep into the tissue relaxing tense and overactive muscles in seconds, allowing you to apply a deep tissue massage without the need to use extreme pressure.

The whole process re-educates muscles to restore normal body movement. In addition, intense and fast muscle relaxation brings feelings of calm to mind and body, allowing you to have a better nights sleep.

Heated stone also opens pores, allowing our elixirs' powerful ingredients to penetrate into the deepest layers of the skin.
Discover the Roots
The earliest use of hot stones to improve health and relaxation took place in India approximately 5,000 years ago. This involved the placement of stones on the body to relax tense muscles and relieve pain.

Around 3,000 years later, Chinese Medicine practitioners used shaped stones while burning mugwort to treat diseases. They also placed stones on the abdomen to improve digestion.

Later, natives of the Sandwich Islands - what we now know as Hawaii - discovered that wrapping heated lava rocks in leaves and applying them to the body brought pain relief. The leaves were administered by medicine shamans called Kahunas.
Why Jade?
The rare beauty of Jade was produced by rocks that had to undergo transformation by heat, extreme stresses, and water. Therefore, Jade retains heat, which penetrates deep into the facia during a hot stone massage. From an energetic perspective, Jadestone also has grounding, balancing and emotionally calming qualities.